CAME-TV KUMINIK8 Duplex Digital Wireless Intercom Headset Distance up to 1500ft (450 Meters) with Hardcase – Single Ear 5 Pack
In Stock
Description
The CAME-TV Kuminik8 is a full-duplex wireless DECT intercom system engineered to provide clear communication in a comfortable true-wireless design with no bodypack or hub required. This configuration includes 5 water- and dust-resistant, single-ear headsets—1 master and 4 remote units— along with 5 rechargeable batteries, a 4-port charger, and a case for transport and storage. The system uses DECT technology to ensure secure and reliable transmission at a range of up to 1500'—making it well suited for a variety of applications, including film and video work and event productions for businesses, schools, and houses of worship.
This master headset in this version of the Kuminik8 system has been updated to accommodate up to 4 remote headsets at the same time without the need for a hub.
1 Master & 4 Remote Headsets for 2-Way Communication
With no beltpack or base station to worry about, the Kuminik8 system offers production and event teams a highly portable and hands-free coordinating experience at a distance of up to 1500′.
The system operates in the 1.78 to 1.93 GHz range; this version provides preset frequencies for use in the EU.
The headsets pair up automatically, making the system easy to operate.
Large padded ear cushions make the headsets comfortable to wear.
The metal frame inside the headband makes it stronger, more durable, and also more flexible.
Rotating the boom arm up or down conveniently mutes the mic when not in use.
Adjust the volume with easy, intuitive controls.
Each headset runs on a single NB-6L rechargeable battery.
The master headset will run for 10 hours, and each remote headset will operate for 13 hours on a single charge.
Batteries, a charger, and a carrying case are included.
The headsets are rated IP63 for dust and water resistance.
This version of the Kuminik8 system features an updated master headset allowing you to use up to 4 headsets at the same time without the need for a hub.
Expand the system with additional hubs and headsets (available separately) to accommodate up to 15 users.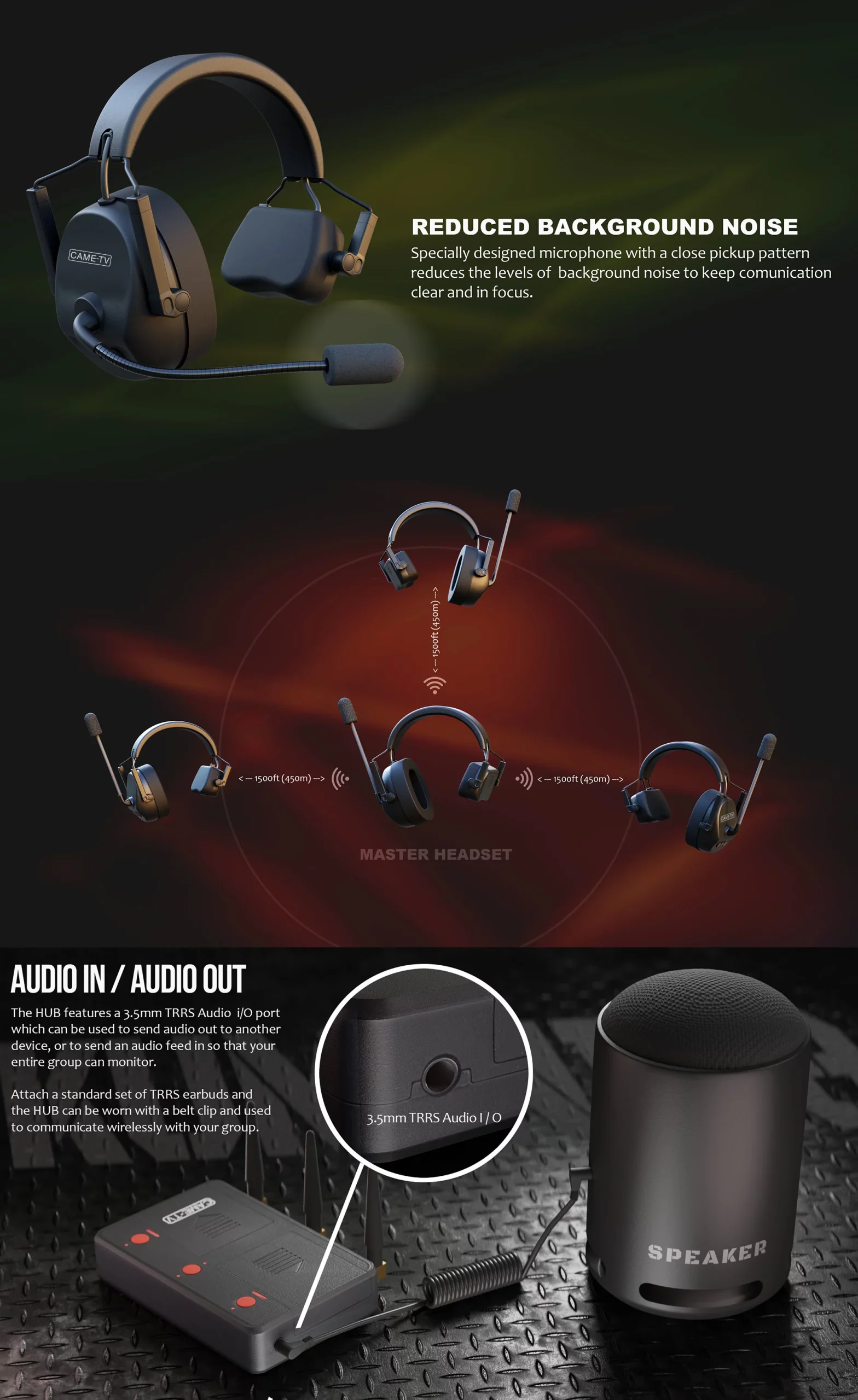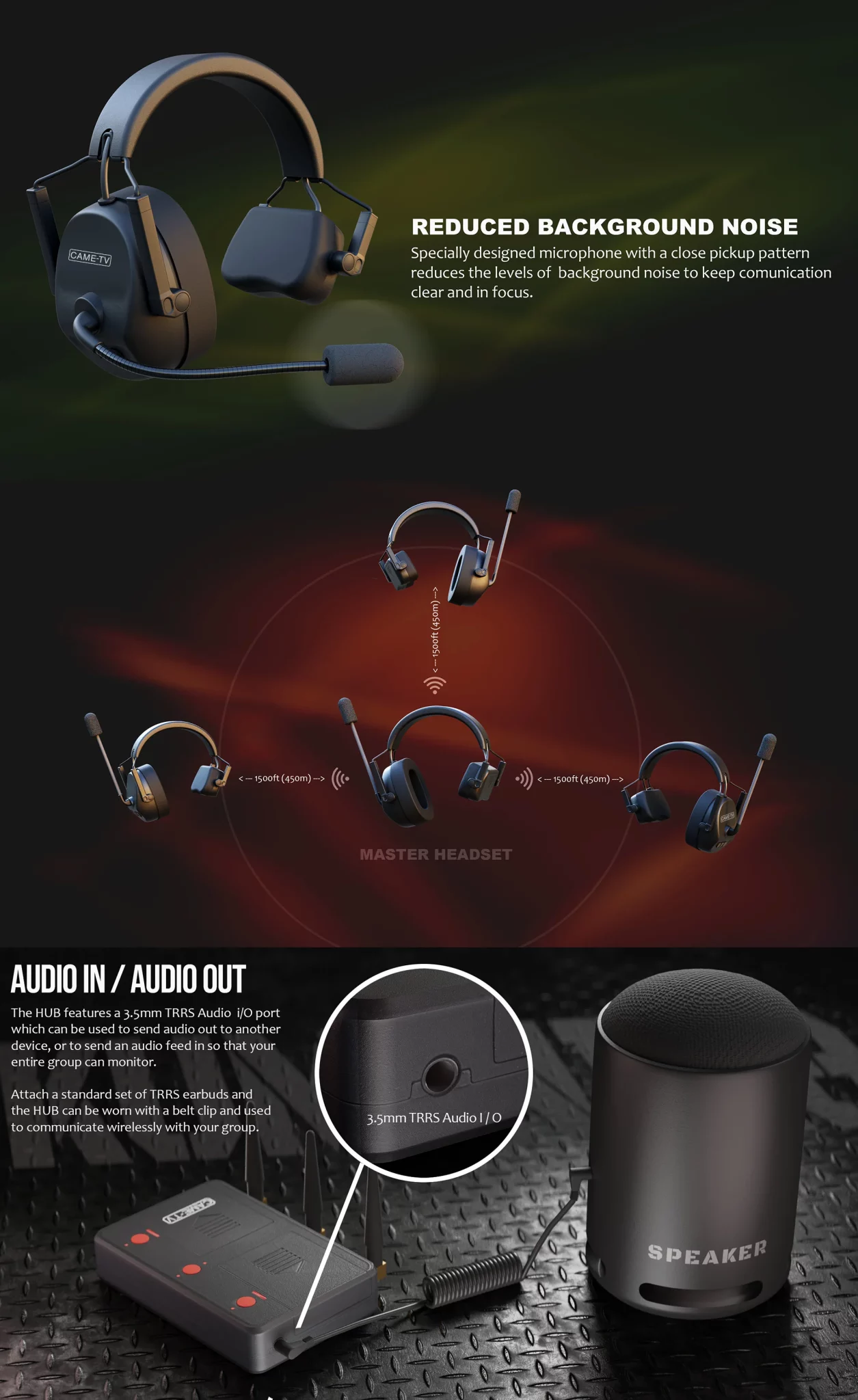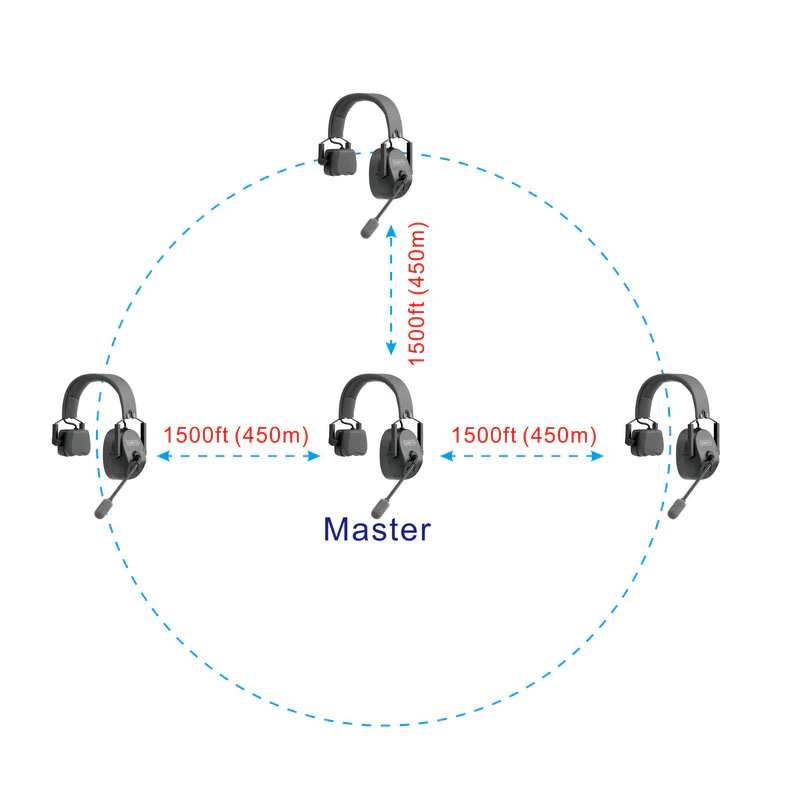 Additional information
| | |
| --- | --- |
| Weight | 5.6 kg |
| Dimensions | 46.5 × 16.5 × 36 cm |